By leveraging technology and efficient logistics, RailRecipe has revolutionized the way passengers access and enjoy food during train journeys, enhancing their overall travel experience. RailRecipe is an online platform where train passengers can order a variety of healthy and tasty food on the train It is an IRCTC-authorized e-catering platform which is providing services on more than 600 railway stations. RailRecipe has partnered with more than 2500 FSSAI-approved restaurants for restaurant-quality train food delivery. It is using Machine Learning (ML) and Artificial Intelligence (AI) for assigning food orders to the nearest restaurants for the ordered stations.
Train Food Delivery: Game Changer or Unworthy?
RailRecipe is considered a game changer in train food delivery due to several key factors:
1. Extensive Network: RailRecipe has managed to build a vast network of restaurants and food vendors across numerous train stations in India. This expansive network ensures a wide variety of food options for passengers traveling on different train routes. Passengers can access a diverse range of cuisines, including local specialties and popular dishes from various regions.
2. Convenience: RailRecipe offers a highly convenient platform for ordering food on trains. Passengers can easily browse through the menu options, select their desired meals, and place orders through the RailRecipe website or mobile app. This eliminates the need to rely on traditional pantry services or wait for station vendors to pass by during train halts.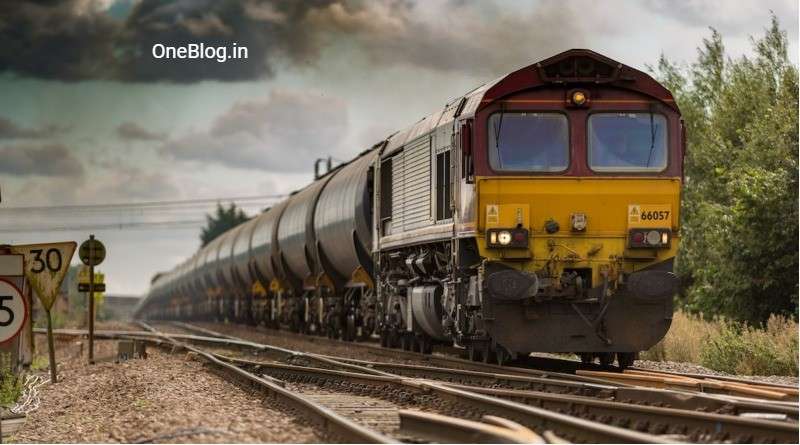 3. Customization and Personalization: RailRecipe understands the importance of catering to individual preferences and dietary requirements. Their platform allows passengers to customize their meals according to their tastes, portion sizes, and dietary restrictions. This level of customization ensures a personalized dining experience, making it suitable for passengers with specific food preferences or dietary needs.
4. Quality and Hygiene: RailRecipe maintains a strict quality control process to ensure that the food served on trains meets the highest standards of hygiene and taste. They carefully select their partner restaurants and vendors based on stringent criteria. This ensures that passengers receive fresh, delicious, and safe train food delivery during their journeys.
Also, read: 10 famous local foods at Indian railway stations
5. Punctuality and Timely Delivery: RailRecipe has established a reputation for train food delivery on time, keeping in mind the strict schedules of train travel. They prioritize prompt delivery to ensure that passengers receive their meals when they need them. This punctuality adds to the overall convenience and satisfaction of passengers using the service.
6. Customer Support: RailRecipe provides dedicated customer support services to address any issues or concerns faced by passengers. They have a responsive helpline and online chat support to assist customers throughout the ordering process and resolve any queries promptly. This commitment to customer service contributes to the overall positive experience of using RailRecipe.
People are also reading: Do you know what the 5-Digit Number on the Train Indicates?
7. Cashless Transactions: RailRecipe offers cashless payment options, allowing passengers to make secure transactions through various digital payment methods. This eliminates the need for passengers to carry cash while traveling, providing a convenient and hassle-free payment experience.
8. Real-Time Order Tracking: RailRecipe provides a real-time order tracking feature that allows passengers to monitor the status of their train food delivery. Passengers can stay updated on the progress of their orders, from preparation to delivery, providing them with transparency and peace of mind.
9. Special Offers and Discounts: RailRecipe frequently offers special discounts, deals, and promotional offers to passengers, making their meals more affordable. These cost-saving options attract passengers and encourage them to choose RailRecipe over traditional pantry services or other train food delivery alternatives.
10. Feedback and Reviews: RailRecipe actively seeks feedback from its customers, encouraging them to share their dining experiences and rate the food and service. This feedback mechanism helps RailRecipe continuously improve its offerings and maintain high-quality standards. Passengers can also read reviews and ratings from other users, helping them make informed decisions about their food choices.
11. Environmental Impact: By providing train food delivery, RailRecipe contributes to reducing the environmental impact of train travel. Passengers no longer need to rely on single-use plastic packaging from pantry services or station vendors. RailRecipe emphasizes eco-friendly packaging, ensuring a more sustainable approach to onboard dining.
12. Expansion and Growth: RailRecipe has been rapidly expanding its services to cover more train routes and stations across India. Their continuous growth and expansion enable a larger number of passengers to access the convenience and benefits of ordering food on trains, making it a preferred choice for onboard dining.
In summary, RailRecipe stands out as a game changer in train food delivery due to its extensive network, convenience, customization options, quality control, punctuality, customer support, cashless transactions, real-time order tracking, special offers, customer feedback system, environmental impact considerations, and it's expanding reach. By addressing the limitations of traditional train pantry services, RailRecipe has transformed the dining experience for train passengers, providing them with a wide range of options, convenience, quality, and customer satisfaction.