Meta, the parent company of Instagram announced Threads App on Wednesday, 5th of July 2023, a day after US Independence Day. Threads is being described as an application based on text that could be a competitor to Twitter. You can sign in using your Instagram account and save your username as well as your followers' and verification status.
While the platform has been under development since the beginning of January, The Threads App launch comes following Elon Musk declaring limits on the number of tweets users can view on Twitter each day.
Suggested read: Web Development vs Game Development
In the midst of all the change happening at Twitter certain people who use social media might seek out an alternative for a different platform, like Mastodon as well as Koo. Threads let you publish videos, texts, images, and can engage with others in real-time.
Meta CEO Mark Zuckerberg announced in a post on Wednesday that the application had passed two million sign-ups within its initial two hours of launching. Then he said it had surpassed "10 million sign-ups in seven hours."
What is Meta's Threads App?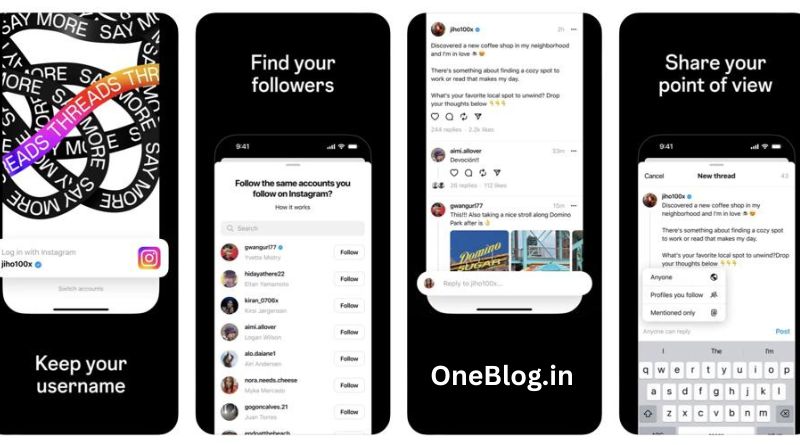 The platform was created in collaboration with Meta's Instagram group. Threads can be described as an application that allows you to post messages or short updates with as long as 500 characters. The posts can contain images, links, or videos that are up to five minutes in length. It will be connected to your Instagram account. According to Meta, it allows you to "easily share a Threads post to your Instagram story, or share your post as a link on any other platform you choose."
The feed you receive will contain updates from the accounts and individuals that you are following through Instagram or Threads in addition to the best recommendations for new content. Also, you can choose to remove specific keywords from your feed as well as limit those who are allowed to use your name.
Threads App is completely free and can be downloaded through either the Apple App Store or the Google Play Store.
How to use Threads App?
You need to sign up for an Instagram account in order to join Threads. This is because the app needs you to sign in using your Instagram login details to log into. When you sign up for your account you will be able to log in with the Instagram user name will get transferred to Threads.
You are able to join the same accounts you have already followed on Instagram in a couple of clicks and then transfer your existing followers to Threads instead of beginning afresh on Threads. If you post a message or "Thread," you can choose who can view it. This could be all over the world or just your friends.
Also, read Cyber Security in Digital Age: Importance, Risk & Opportunities
In terms of options, Instagram users will be delighted to hear that they can use the option to remove a profile, report it or block the profile. It's accessible via the drop-down menu with three dots that will allow you to block anyone on Instagram and will be automatically blocked by Threads. Additional options include support for screen readers as well as AI-generated descriptions of images.
Meta is working hard to make Threads more compatible and integrated with other applications which support ActivityPub protocol, like WordPress or Mastodon. As time goes on, the company would like Threads articles to be accessible to anyone who has an app that is compatible, regardless of whether you have an active Threads account or not.
Meta's Threads App in Comparison to Twitter
The rivalry between the two giants of technology is moving past the possible fight that was proposed between Elon Musk and Mark Zuckerberg. Thanks to Threads' integrated connection to Instagram, it can allow to get users on board in a brief amount of time. Musk has altered Twitter's limits to 10,000 daily posts in the case of verified users and a total of 1,000 daily for unauthenticated users and 500 per day for newly verified users, this may result in the loss of users and also advertisers.